Here are some research highlights. For a full list of publications, please see my CV.
Species Distribution Modeling
Cetaceans in US Atlantic
Habitat-based cetacean density models for the U.S. Atlantic and Gulf of Mexico (2015 Version) (Roberts, Best et al 2016)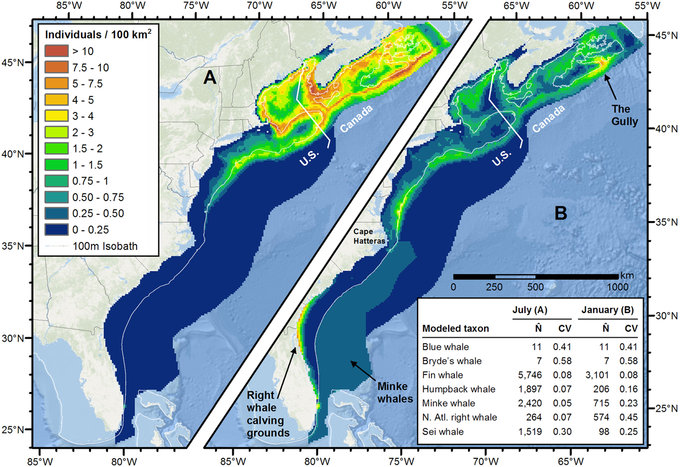 Marine Mammals in British Columbia
Updated marine mammal distribution and abundance estimates in coastal British Columbia (Best et al 2015)
Spatial Decision Support Frameworks
For these spatial decision support frameworks, I implemented an interactive visualization whereby the map, plot and table are synchronized with each other, and can be interactively explored to highlight sites or routes.
Siting Offshore Wind Energy
Siting offshore wind energy to minimize impacts on birds in space and whales in time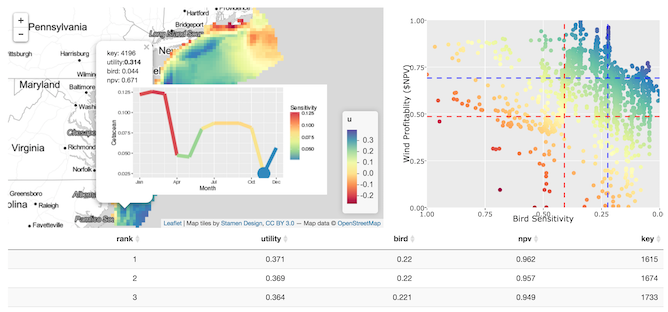 Routing Ships around Whale Hotspots
Routing ships to minimize whale strikes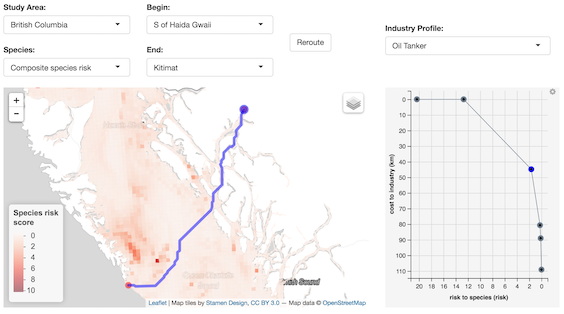 Connectivity
Larval Connectivity in Baja California by Habitat Type
Habitat-specific larval dispersal and marine connectivity: implications for spatial conservation planning (Anadón et al 2013)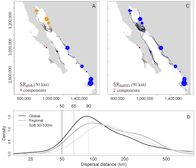 Web Portal Development
OBIS-SEAMAP
OBIS-SEAMAP biodiversity portal of marine mammal, seabird and sea turtle observations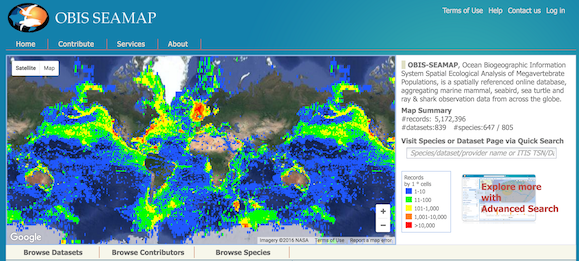 Copyright © 2017.
EcoQuants.com
, 508 E Haley St, Santa Barbara CA 93103. 805-705-9770